Darryl S. Neier, MS, CFE, CECFE
Managing Director of Advisory Services
Darryl Neier, the Managing Director of DLG Advisory Services, has over 35 years of experience in the detection, investigation, and prevention of fraud in throughout the United States and on international engagements to include Canada, United Kingdom, Puerto Rico, Dominican Republic and India.
Mr. Neier brings his unique experiences from his law enforcement background to every engagement. Having spent 20 years with the Morris County New Jersey Prosecutor's Office, he has been involved in complex white collar crime, internal affairs, political corruption, insurance fraud and computer crimes. His reputation as an expert in this field is widely recognized. From 2002 until December 2018, he was the Principal in Charge of the Forensic Accounting Practice at Sobel & Co., LLC, and is currently "Of Counsel" to the firm.
Mr. Neier is an adjunct professor at Seton Hall University, Stillman School of Business instructing on financial investigations and compliance at the Graduate level. In addition, Mr. Neier is a Member of the U.S. Technical Advisory Group to ISO TC 309, Governance of Organizations working on the establishment of international standards of corporate governance, anti-bribery and whistleblowing. Additionally, Mr. Neier is a certified instructor with the National White Collar Crime Center (NW3C), and the former National Chair of Allinial Global Forensic Accounting Community of Practice and a former trustee of the Morris County Bar Association Foundation.
SELECT PROFESSIONAL EXPERIENCE
Since May 2021 to Present, Mr. Neier has been appointed the External Force Investigation Team Administrator in Albuquerque, MN, (directing a team of 15 independent investigators). With the potential of a Contempt of Court proceeding in the United States District Court for the District of New Mexico, the City of Albuquerque, NM entered into a Federal Stipulated Agreement with the United States Department of Justice, this agreement was filed with the Federal Court on February 26, 2021 – Case 1:14-cv-01025-JB-SMV (Doc. 720).

In part, the Stipulated Order directed the City to establish an External Force Investigation Team and hire an EFIT Administrator to guide and direct Albuquerque Police Department Internal Affairs Force Division ("IAFD") force personnel, jointly conduct investigations of Level 2 and Level 3 uses of force with IAFD, provide written assessments of IA investigations carried out by IAFD, and ultimately return responsibility back to APD to conduct use of force investigations independently. 
From 2006 – 2008, Mr. Neier was the lead partner retained by Judge Herbert J. Stern, the Federal Monitor appointed by the U.S. Attorney under a Deferred Prosecution Agreement with the University of Medicine and Dentistry of New Jersey (the "University"). During the Monitor's two-year appointment to oversee and revamp operations at the University, Sobel & Co.'s forensic professionals identified and recommended practices to mitigate corruption and misconduct, evaluated internal controls and processes, and governmental grants within the University, and recommended and helped implement changes thereto. Sobel & Co. was charged with investigating allegations of fraud, abuse and misconduct involving employees and affiliates of the University. During this engagement, 78 cases were opened with regard to investigations into issues including the misuse of University resources, financial statement fraud, grant irregularities, violations of state "Pay-to-Play" regulations, political corruption, no-show jobs, no-bid contracts, and Medicare and Medicaid billing.
From 2007-2014, Mr. Neier was the lead partner on the monitoring related to the construction project of 1WTC reporting to the Port Authority of NY&NJ Office of Inspector General. Sobel & Co's. responsibility included oversight of the construction manager and more than 40 prime contractors with contracts totaling more than $3 billion. On a continuous basis, the team evaluated contractors and the internal controls in place to enhance loss prevention and made recommendations for improvements as appropriate. The forensic and construction professionals reviewed and assessed the change order process, audited bank accounts to identify irregularities, audited certified payrolls, and examined MWBE firms to verify their validity and compliance with associated requirements. The team also conducted field audits of the prime contractors and multiple tiers of subcontractors that were working on the 1 WTC project.
From August 2012 – January 2013, Mr. Neier was the lead partner to the North Carolina Department of Transportation, Office of Inspector General to provide investigative and forensic accounting services to the NC DOT OIG. The work included the examination of numerous performance issues including violations of contracting and procurement regulations, nonperformance of contracts, identifying no-work employees, conflicts of interest, travel reimbursement abuse and other performance issues. This engagement led, in part, to the demotion and transfer of a Deputy Secretary, the resignation of a Director, and suspension of a manager.
On July 20, 2016, the Honorable G. Murray Snow, United States District Court Judge, for the District of Arizona appointed Daniel Giaquinto, Esq. as an Independent Investigator along with a team of investigators (Case No. CV-07-2513-PHX-GMS). Mr. Giaquinto, named Darryl Neier to serve as the Deputy Independent Investigator. Per the July Order issued by Judge Snow, the Independent Investigator shall investigate and assess the adequacy of the investigations conducted by the Maricopa County Sheriff Office, Bureau of Professional Standards along with the discipline imposed by the Appointing Authority.
In 2017, the New Jersey Supreme Court appointed Mr. Neier to the District XA Ethics Committee; he is also a Court Appointed Special Advocate – Superior Court of New Jersey – Chancery Division Family Part, Essex County.
2002-present, Mr. Neier provides forensic accounting and consulting services to criminal defense attorneys under the Criminal Justice Act ("CJA") and Public Defender rate structures. 
In the private sector, Mr. Neier's experience includes forensic investigations, corporate internal investigations and compliance surrounding all facets of fraud and abuse. These engagements have led to adjudication, both in the civil and criminal arena, for clients including CIT, Nextel, Panasonic, Panasonic Automotive Systems, Bristol-Myers, Tyco, Greylock Credit Union, Centerville Bank, Southbridge Credit Union, Liberty Bank, Union Bank, AT&T and a number of healthcare and educational institutions.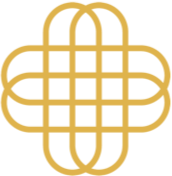 Need help investigating and analyzing financial records?