Debra L. Gallant, CPA, CGMA, CFE
Owner
Debra Gallant is the Owner of DLG, holding CPA licenses in FL and NJ, she offers more than twenty-five years of experience in public and commercial accounting. Her vast experience and skills serve as a basis to provide services to clients with various auditing and accounting needs including CFO/Controller services, assessment of internal controls, education on audit and accounting procedures and set-up and maintenance of general ledger accounting systems.
Ms. Gallant is a member of the New Jersey Society of Certified Public Accountants (NJSCPA), Florida Institute of Certified Public Accountants (FICPA), American Institute of Certified Public Accountants (AICPA) and the Association of Certified Fraud Examiners (ACFE) and has completed training in divorce mediation at the Center for Mediation and Training, New York, New York and the AICPA Not-for-Profit Certificate.
SELECT PROFESSIONAL EXPERIENCE
Controller for The New Jersey State Policemen's Benevolent Association and related entities;
An auditor at a mid-size CPA firm in Livingston, New Jersey where she performed and supervised financial and internal control audits and agreed upon procedures for not-for-profit and governmental clients. Her responsibilities included planning and performing audits in accordance with generally accepted accounting principles as well as performance of Single Audits in compliance with the requirements of OMB Circular A-133, "Audits of States, Local Governments, and Non-Profit Organizations." She also was instrumental in the set-up and client training of QuickBooks general ledger systems and advising clients on proper application of accounting standards and technical issues.
A large New Jersey law firm where she prepared financial statements, general ledger account analysis and reconciliations, monthly and year-end closings, established and maintained attorney trust accounts, and organized and implemented the physical inventory of firm assets;
Controller for a restaurant delivery service where she set up and maintained the general ledger, prepared financial statements and account reconciliation and analysis and prepared bi-weekly payroll and related payroll tax returns;
Court Appointed Special Advocate – Superior Court of New Jersey – Chancery Division Family Part, Essex County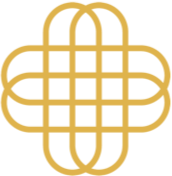 Need a Nonprofit and Social Services Accounting Professional?